Extracurricular Activities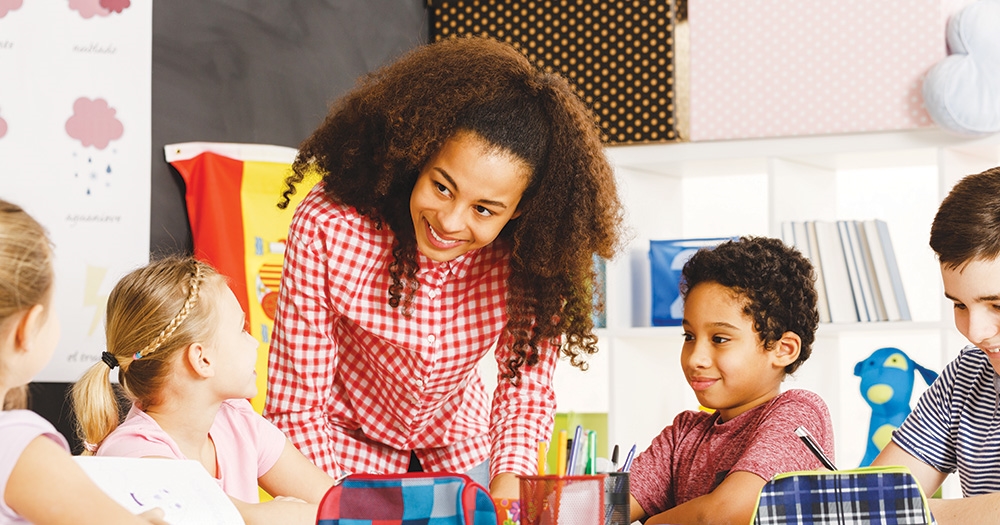 English Week aims to provide opportunities for students to develop themselves as confident speakers of the English Language and have fun and love the English Language.
English Week provides platforms and opportunities to cultivate the good habit of using proper English, thoughtfully through a variety of activities. Competition, and level-wide activities such as book cafés and workshops tailored to suit the different age groups from Primary 1 to Primary 6 are planned to encourage and motivate students to think, write, read and speak clearly and effectively.
We have parents breakfast activities to teach our students the impact and importance of having breakfast regularly. This activity is not just sitting down for a proper breakfast. It's also spending quality time with our parents. While sitting together to eat, the children and their parents chat and learn to share and to cooperate. This is something many children don't experience at home. Thus, we hold this fantastic activity for each class.
Winter camp is not just a great way to have fun and learn some new skills, but also a fantastic opportunity for kids to make new friends and learn the importance of friendship. During all winter holidays, we gather with our students for various activities such as lesson revisions, fun games, eating together and field trips.
We hold art exhibitions to display our students' artworks that they do throughout the year. It helps our students gain a great deal of confidence since they find a chance to share their artistic skills with others. Moreover, it helps improve the quality of artwork made by our students and make them think in more creative ways since work on display has to be nicely made for parents and visitors.
Poem contest is a fantastic way to improve cognitive function. Students join this event using their language skills and their emotions. It helps our students raise their emotional IQ and lead them to greater self-awareness. In this activity, students either write their poems or read out the famous lyrics of great poets in their society. It livens up the forgotten poetic values and teaches our students the impact of poems.
Short Movies is a low-pressure way to experiment with different aspects of filmmaking. It is meant to encourage the artistic and expressive form of the short film, giving visibility to young aspiring directors. Our students produce, direct, shoot and edit a short movie themselves, with their friends and even with their families. They gain a lot of movie-making skills which help improve their creativity.
Life readiness lessons give students the practical information and skills they need to move forward in their lives. While it's helpful to learn these skills at any point in a student's life, it's best to learn life readiness when a student is young. This is why we teach these skills to younger students, especially Primary School students. They learn basic life skills such as tying shoelaces, carrying a tray, trimming nails or placing books on a bookshelf.
Year-end programs are the time for our students to celebrate their achievements that they've had in the school. It is also an opportunity to inspire and motivate them to learn how to act and speak in front of a large group of people.
A carefully planned year-end program by the experienced teachers makes our students feel valued, cared and proud of themselves.
As Ishik & Nilufer Schools, we know that our students spend years working toward their graduation with perseverance and determination. For 6th and 12th grade students, we hold amazing graduation programs to let them know that they are loved and supported.
Mathematics, which is a universal language, is also a lesson in which we use our logic. Once we understand its logic, it is enough for us to love it. And when we achieve this, we develop different ideas that will enable us to look at life from a completely different perspective. Maths Week, which is also identified with the name 'Pi Week' and has become traditional, is celebrated at Ishik & Nilufer Schools on the 14th of March every year. Our teachers do many different activities with students to make mathematics more interesting, like showing the entertaining aspects of mathematics related to everyday life.
Some of the contests are the best Pi cake contest, drawing with numbers, getting rid of topological knots, and geometric shapes are drawn without raising their hands. Ishik & Nilufer Schools have added a distinctive beauty to the Maths Week with 'Math Talks' activities, in which students confidently made presentations even in the depths of mathematics in front of diverse communities.
We aim to help students improve their spelling, expand their vocabulary, learn concepts and develop correct English usage that will help them throughout their lives. Students need to memorize and spell the words they learn throughout the year. Since this competition is like a game, the participants have much fun as well. Spelling Bee finals are held in school halls with great excitement.
Language and Culture Festival
LCF is one of the most famous cultural events that several groups of students in Ronaki Hawler Schools take part in actively. This event allows the students to display their abilities. Different cultures living together for centuries in harmony prove that they can continue to live in peace in the future as well. Ishik & Nilufer Schools emphasizes the art of living together in its schools and gives great importance to preserving and sustaining love, tolerance, and dialogue. Ishik & Nilufer Schools deal with all its social and cultural organizations under LCF. These festivals consist of stage performances such as songs, poems, drama, and folk dances; sports activities such as football, basketball, table tennis, volleyball, and chess, and handicrafts like painting, decorating, calligraphy, food, and clothes introduction. Throughout the school year, all the activities are exhibited in organizations in and out of the schools. Under LCF activities, students learn about their own cultural traditions and activities. Besides, students are motivated to live in harmony.
This festival brings together students, teachers, families, and the wider public. It promotes greater cultural awareness and tolerance among the students and the wider public. Such festivals are intended to be a fun event. They are also intended to enrich people's lives by increasing social interaction and fostering community ties.
The science fair allows our students to develop crucial independent learning skills such as time management, responsibility, organization, and communication. Science experiments and innovations at the festival offer unique hands-on learning opportunities that incorporate STEM (science, technology, engineering, and mathematics. Students are expected to integrate many subjects into one project, such as reading, writing, ethics, critical thinking, problem-solving, data analysis, computer science, graphic arts, and public speaking.
Game 24 aims to raise mathematics achievement. Benefits for our students can include improved focus and the ability to remain emotionally centred under pressure; quickness in thinking and increased confidence in mental-math abilities.
Young Inventors Competition challenges elementary through high school-aged participants to develop patents, new inventions, and improvements of existing models. The competition culminates with an awards ceremony and open house where the young inventors demonstrate their projects.
At this great contest, our students redefine what it means to think outside the box. They are answering the question: Which invention do I wish most that I would have invented myself? They are so willing to invent to solve a problem with a social or environmental issue around them.
To stimulate inventive thinking in our students and to encourage practical ingenuity through experimentation and discovery, Future Inventors is held annually in our schools. This fantastic event focuses on the process of invention and develops problem-solving skills and creativity. The goal of the Future Inventors Contest is to foster cognitive growth so that students can think creatively and apply problem-solving in the real world, broadening their conceptual and logical thinking capabilities.
Debate helps our secondary school students to see the power of having rational, reasoned arguments and compelling evidence in action. It enables them to explain their standpoint by utilizing rhetorical eloquence. It instils in debaters a great sense of poise and confidence. It teaches them the skills of researching, organizing, and presenting the information.
In general, the benefits of debate include:
Improving rigorous higher-order and critical thinking skills.
Enhancing the ability to structure and organize thoughts.
Enhancing learners' analytical, research and note-taking skills
Improving learners' ability to form balanced, informed arguments and to use reasoning and evidence.
Developing effective speech composition and delivery.
Encouraging teamwork.
Ishik & Nilufer Talk
Ishik & Nilufer Schools highly value equipping students with quality communication and presentation skills. Besides their presentation projects and assignments in the classroom, our students are also provided opportunities to explore their potential with the help of activities, including public speech–most prominent of them being TALKS.
Our English Departments annually organize TALKS within English Week activities and separately. Students are encouraged to think about the exciting topics that relate their lives, do research, and organize their ideas in proper ways to present publicly. While developing necessary presentation skills, learning to hold their opinions, using media in presentations, and learning how to engage their audience, students earn self-esteem and self-confidence –which is crucial in their personal development.
Organizing TALKS within individual schools, Ishik & Nilufer Schools also hold TALKS among other Ishik & Nilufer Schools in town to provide new opportunities for their students to give their performances to a broader audience. This also contributes to their sense of belonging to the Ishik & Nilufer educational community.
Aspects of performing arts, especially improvisation, helps young people to understand how to appraise situations, think outside the box and be more confident going into unfamiliar situations. Understanding characters, roles and the subtext of plays and musicals allows students to relate better to different locations, backgrounds, and cultures. It encourages them to show compassion and tolerance for others.
Theatre is a collaboration of different players and in many cases, the quality of any performance reliance on ensemble performance. Combining the creative ideas and the abilities of all participants is required for the best outcomes. This requires all those taking part to engage in discussions, feedback, rehearsing, and performance.
Playing, practising, and performing will develop the ability and skills to be able to focus the mind, the body, and the voice.
We believe that Sports Tournaments can help to build character and develop skills, especially when it takes place in the sports arena. One of the things that sports tournaments manage to do especially for young athletes is to give them different experiences. They get to enjoy the euphoria and the highs of the wins. In many ways, the sports tournament helps to prepare the young one for the trials and tribulations that they will face in their life in other areas.
Sports tournaments also help to encourage individuals to cooperate and work with others. It creates a real sense of self-awareness and discipline.
Arts Week is an opportunity for the whole school's creative activity. It is a richly rewarding and enjoyable highlight in the academic calendar for our students and staff. However, during the busy school year planning, and arts week may seem like a daunting task. But we believe that children of all ages benefit from working outside the curriculum. Creative activity boosts confidence and self-esteem. Children of mixed ability can succeed and feel ready to contribute as they learn there is no right or wrong answer.
Artistic and cultural education can:
Develop skills of communication and social interaction.
Encourage cultural tolerance and understanding.
Promote a sense of responsibility.
Promote inclusion and combat exclusion in a world of rapid social and economic change.
Improve problem-solving abilities.
Health and Environment Week
Health week incorporates many aspects around being healthy, promoting emotional and mental as well as physical health and eating healthily. Health week includes a variety of activities designed to encourage students to be physically active and promote well-being.
We always aim to be active here at all our schools. The children have the opportunity to take part in many additional activities that our students thoroughly enjoy. Everyone in the school gets involved and is a part of the celebration to help support sound nutrition, regular physical activity and health-promoting programs in schools.
Song Contest is a musical competition among our students, held every year at our primary schools. Singing improves students' English Language by giving them the chance of learning new vocabulary, excellent intonation, and pronunciation and gain the confidence to perform tasks in front of large audiences. In this contest, students choose from the given songs and rehearse to be the best singer!
We have reading sessions every morning at the beginning of the day. We want our students to start the day with reading since we believe that it is critically important to acquire a reading habit for their lifelong achievement. We witness that it's got a great deal of positive influence on students in terms of word knowledge and having fluency in reading.
The student orientation program aims to support new students as they begin their journey at Ishik & Nilufer Schools. We aim to create opportunities and offer experiences that are directly informed by the educational philosophy and practices. We strive for the orientation program to:
Promote engagement with the values of our community
Establish and care for students' basic needs
Provide accurate and relevant information about life at Ishik & Nilufer schools
Provide students with time to process and reflect, and to share their fears and anxieties in a supportive environment
Annually, an orientation day is organized for our parents to know about the curriculum, rules, and regulations of the school, teaching methodologies and the co-scholastic activities throughout the year.
The teachers give detailed information about the learning parameters and stress upon the innovative teaching, and learning methodologies followed in our school.
We aim to start each year with these programs to see our children grow into happy, skillful, and creatively well- adjusted citizens with the help of our dear parents.
One-to-One Parent Meeting
A parent-teacher conference is a short meeting or conference between the parents and teachers of students to discuss a child's progress at school and find solutions to academic or behavioural problems. One-to-One Parent conferences supplement the information conveyed by report cards by focusing on students' specific strengths and weaknesses in individual subjects and generalizing the level of inter-curricular skills and competences.
Our students take up the responsibility to maintain their classroom cleanliness throughout the education year. The Class Management Committee will lead the class in maintaining daily cleanliness and decorating their classes. This ensures that students can learn in a vibrant classroom environment.
Cleanest Classroom Contest recognizes the classes who have done well for the month in up keeping its cleanliness. The judging criteria are clearly communicated to the classes and the classes are assessed by the administration as well as through weekly voting by teachers.
Winners are selected at the end of each week, and they get certificates and prizes.
We all agree that shared reading experiences are highly beneficial for young people. So, in our kindergarten schools, we invite fathers to read stories to their children. Benefits of shared reading include facilitating enriched language exposure, fostering the development of listening skills, spelling, reading comprehension and vocabulary, and establishing essential foundational literacy skills. They are also valued as a shared social opportunity between parents and their children to foster positive attitudes toward reading.
When we read aloud to children, it is also beneficial for their cognitive development, with parent-child reading activating brain areas related to narrative comprehension and mental imagery.
Picnicking is a popular activity in school. It is one of the most exciting events for the students every spring term. From casual lunches to games, picnics provide a relaxed environment to catch up and entertain kids. With the help of picnics, the students relax, develop better friendships with their peers and teachers in a natural setting. Everyone has a good time, thereby sharing the food they bring from home and playing group games.
Today, photography has been one of the most celebrated forms of art. There are many reasons why such a technique is a must to learn for most students in the country. Photography teaches students to appreciate the environment and nature. Through photography, our students can realize the beauty of even the most straightforward thing around, such as a simple lead hanging in a still branch of an old tree. It also helps students to be aware of what is happening in their environment. Through photography, one can see what is happening in society, such as what issues need immediate action and what problems remain unseen. So, we hold a photography contest and encourage all our middle and high school students to participate.
We believe that field trips are significant for our students for various reasons. They provide every student with real-world experiences. Whether the trip is to a bakery, hospital, a garden, a supermarket or a museum, each experience enables students to create a connection between what is happening at school and in the 'real-world'.
They erase the boredom of classroom lectures, even if it's just for a day. Moreover, it awakens the student's interest to learn and get new learning information, no matter how boring the subject is in theory.
Through real-life connections and hands-on experience of the lessons they are learning in school, students are more likely to understand the subject better. This relevance of what they are learning helps them to perform better in school exams, tests, and projects.
International Summer English Camp
Studying abroad at summer camp is a truly enriching, fun and enjoyable experience. It is a holiday that everyone should have the chance to go on at some point during their childhood. Though it might seem like a big, scary step to send your child away to a foreign country for the summer holidays, there are so many benefits of studying at a summer centre abroad.
Learning English is a great advantage, and where better to learn it than abroad? English summer centres offer children the perfect chance to immerse themselves in English and start to learn this universal language
In summer camp, our students are bound to make plenty of new friends as they meet students from around the world. Most children often make friends for life as they bond over social activities and excursions, and your child will surely come home with plenty of memories that they have shared with their new friends.
Having fun is one of the most critical aspects of studying abroad, and any summer centre will make sure that the students are kept entertained with social activities, sports, fun games, and excursions – bring on the summer to remember!
When students from many different nationalities are put under one roof, they learn about each other's culture, religion, education, politics, and general thinking. They learn to challenge each other in a healthy and supportive environment and ultimately, bringing people together in an international setting breaks down a number of social barriers, creating a greater social understanding and giving young people exposure to different cultures, and helping them to realize we are all connected. Suddenly the world around them becomes more relevant, more connected and in turn, it breeds a much-needed tolerance.
One of the most documented benefits of attending a summer school is the confidence it gives so many young people. Many of them have not been away from home for a prolonged period and attending a summer school allows them to do so in a supervised and supportive environment that has been specifically designed for them. This new-found confidence is not just social, it can also instil academic confidence depending on the type of summer program chosen. The social skills developed at a residential summer school are far-reaching. Students learn to interact and make friends from day one, and for a large number of them, they do so in their second language.
Affiliations / Certifications
Sign up for Alerts, Special Offers, Education and Updates.