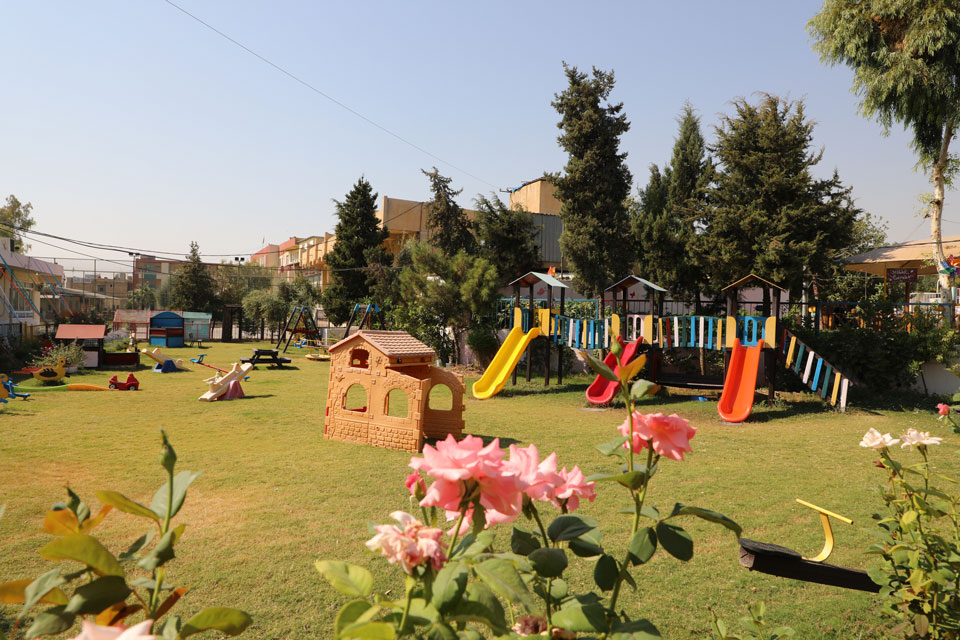 Our schools provide a wide range of books in mother tongue, English, and Turkish languages in spacious libraries. Students spend time at break times and also borrow books. Homeroom and class teachers encourage students to visit the library and enjoy reading.
i. Science Labs
The quote "If I hear I forget if I see I remember if I do I learn" expresses the function of the science lab at Ishik & Nilufer Schools. Students are always excited to discover new learning opportunities in the science lab. Also, students carry out experiments and experience 3D science videos that support their learning.
ii. Computer Labs
In our computer labs, there is one computer dedicated to each student with controlled internet access. Computer lessons are another opportunity for students to improve their English language.
Computers are equipped with Windows 10 Operating System and the latest technology. Students do not only learn the theory but spend most of their time on hands-on activities on their personal computers.
In primary schools, students learn the basics of paint programs, Microsoft Office applications, and most importantly coding through Robotics series. In secondary schools, students study animation programs, photo editing programs, and design programs.
In high schools, students advance their skills by learning website designs and simple programming. In both secondary and high schools, students join certificate programs through the code.org website under the supervision of the teachers. Moreover, students prepare projects for National and International Competitions.
iii. Music Lab
Students attend music lessons at music rooms. Students bring their musical instruments as required and also use the available instruments in the music room. Stirling Schools promotes the music lesson through competitions to motivate students and a unique room designed with musical visuals.
iv. Art Lab
Art classrooms in our school help students to discover their artistic skills, practice different works of arts, take risks and learn about themselves as dedicated artists.
We teach hands-on learning that students carry out at the Art classrooms. Imagination and creativity are at the forefront of art classes. Students practice their skills in papers, wood, stone, plastic materials. The art classrooms indicate the importance that Stirling Schools value the art subject as much as the others and believe that it helps students to receive an inclusive education.
In our primary schools, we have brain games lessons that we play in a classroom dedicated to this subject. It aims to develop reasoning skills and develop students' intelligence starting from an early age.
Children with reasoning skills are always looking for a solution both against the problems encountered in life and the problems encountered in the rote learning system. More importantly, they reach the potential to discover solutions.
There are more than 30 different games categorized for each level of students (1st, 2nd, 3rd grades) in our labs. These games are engaging and enlightening for our students.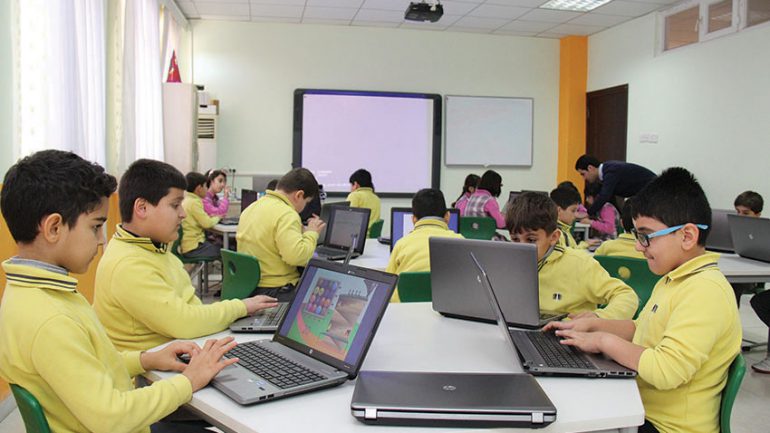 Affiliations / Certifications
Sign up for Alerts, Special Offers, Education and Updates.