As befits a global provider of affordable education, we deliver our lessons for the most part in English.
We set the highest levels of accountability for ourselves, ensuring optimum standards of achievement for all.
We aim to acknowledge and create opportunities for personal and spiritual development and for social and moral growth.
We provide engaging learning pathways in order to equip our pupils, our students, and our staff with the necessary tools to unlock their full potential.
We have implemented a coherent education model globally with a strong digital curriculum, supported by excellent teaching and the latest technology.
Our strength is providing dynamic and engaging curricula in the English language in classrooms across Iraq.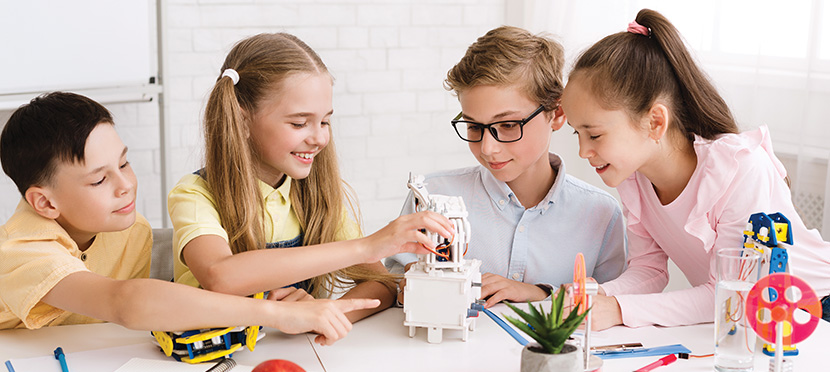 The Ronaki Hawler Schools group is committed to creating nurturing, supportive and collaborative communities of learners. Our schools combine local cultural values with international standards of education.
We recognize that outstanding academic results occur best when a student's emotional, social and physical well-being is developed alongside a strong work ethic. We focus in depth on the use of the latest digital innovations and the most advanced technology in order to maximize the content delivery offered by our educators to our learners.
The Ronaki Hawler Schools group is founded on the premise of a supportive, collaborative and dynamic community of learners.
Our schools deliver high-quality education through a combination of international education standards and local cultural values. We offer a multilingual curriculum with a special focus on delivering Science, Engineering, and Maths in English, supported by the latest technological resources used in Education delivery throughout the modern world.
We develop our students' emotional, social and physical well-being in order to underpin their ability to achieve outstanding academic results.
Our aim and our vision is to inspire and empower our students to become global citizens with a deeply ingrained sense of social responsibility and creativity, readily equipped with personal qualities such as a fully rounded, independent character, and developed critical thinking skills so that they are imbued with the ability to unlock their full academic potential and exercise their talents in real life.
Our goal is to develop independent, confident, respectful, and resilient individuals with strong ethical values.
Our ambition is to inspire and empower Ronaki Hawler Schools students to become engaged, reliable, and confident citizens of the global community.
Integrity, respect, resilience, and strong ethical values are core principles which our students acquire.
It is our desire that every student will obtain a deep-rooted sense of social responsibility.
Ronaki Hawler Schools deliver quality education to help students develop into critical thinkers who are motivated to be independent, creative, and entrepreneurial in their contributions to society.
We support our students' academic potential while simultaneously instilling authenticity, self-esteem, and strong ethical values within every individual.
Affiliations / Certifications
Sign up for Alerts, Special Offers, Education and Updates.